Résumé Mistakes
Top 12 Résumé Mistakes
With so many people out of work these days, there is a lot of competition in the executive job market these days. Employers look at résumés on a daily basis, so you have to make sure yours stands out from the others. If it just blends in with all the others, you're not going to find the job that you need and want. One way to improve your resume is to use a professional résumé template and then fill in the information on your own. This may work for you, but if you are not experienced at writing a resume, it may not be good enough.
If you are not comfortable writing your own resume, or if you want to make sure your executive resume really stands out, you can have a professional resume company do it for you. These companies have true professionals working for them, so you can count on them to write a great resume for you. They are highly experienced, so they know just what to do to get your resume noticed. They help professionals land good jobs each and every day, so there is no reason to think that they cannot do the same for you.
Professional resume writers write the best resumes because they are objective. They only add the most important information, which is all employers really want to see. When we write our own resumes, we tend to add details that may not be important. People who are hiring executives only want to know the facts, and a professional will give them just that. They will not add a lot of fluff that is not necessary and that makes you look less than professional. Instead, they will work to make sure your resume is polished and professional so you can get the type of jobs that you really want and are qualified for.
If you have a professional write your resume, your chances of landing a great job will greatly increase. All you have to do is tell them your work history and your special skills and they will do the rest. They know what employers want to see, and they keep up with all of the latest trends. As things change, they also change their techniques, which is good for you. It means that your resume will always be modern and will always have all of the information that employers are wanting.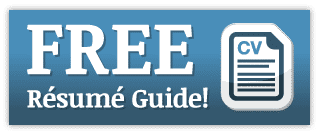 Fill Out the Easy Web Form Below for Your Free Résumé Writing Guide

We value your privacy and would never spam you.