Professional Résumé
Why You Need a Professional Résumé
You need a résumé. Right? Perhaps you already have one, but you may find yourself constantly applying for jobs and not getting them. You may even feel as though your executive resume is not the best when compared to your colleagues. In many cases, people who feel this way are correct. They have not taken the time to consider how the world has evolved. Right now, there are many employers who seek executive hires from various job posting sites. There are thousands of applicants, and if your resume gets lost in the shuffle, consider yourself lost along with it.
You may wonder what you can do to make your résumé stand out from your competition. First of all, you need to ensure that your resume looks and sounds professional. If you are planning to apply for jobs online, you also need to ensure that you have a copy of your resume that is search engine optimized. You should place it on sites that give employers the means of searching for qualified applicants in their databases. You may be clueless about how to optimize your resume. This is why is makes sense to consult with a professional resume preparation organization. The professionals have the experience of ensuring that your online resume can be found quickly, and they also can ensure that you have the best hard copy resumes.
Ideally, a good resume will match the position you are applying for. It will reveal the skills you have that make you a better candidate for the positions you are seeking. It will clearly list your training and highlight special points. Some people could be the best candidates for positions, but a bad resume could cause employers to overlook their resumes.
Consider obtaining the services of a résumé preparation company as an investment into your future. Keep in mind some companies also offer people the opportunity to use a professional resume template. This is a cost effective way to ensure that the layout and lingo in your resume are ideal. This is a good option for people who may not have the money to invest in professional resume services. You may still be able to get your resume checked by a professional who knows what it should and should not contain. Never put controversial information in a résumé. Also, avoid highlighting things that do not pertain to the industry you are seeking a position in unless you are doing so to show that you do not have employment history gaps. The best résumés also contain honest and verifiable information.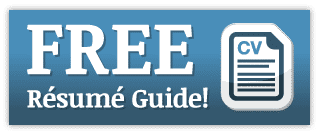 Fill Out the Easy Web Form Below for Your Free Résumé Writing Guide

We value your privacy and would never spam you.