Professional Résumé Writer
How to Choose a Professional Résumé Writer
If there is only ever one chance to make a great first impression, the same can be said for the second. In fact, while initial contacts are undoubtedly important in the ways in which others come to assess us, it is often a second or later one which provides the crucial, substantial information needing to uphold or invalidate those early takes.
So, while many job-seekers put great effort into tailoring cover letters for particular job postings, knowing that these first impressions will make a big difference in their chances of landing employment, many more would do well to pay similar attention to resumes. That can mean ensuring that a one-size-fits-all resume is polished and honed to the maximum extent possible or even making substantial tweaks to it for sending to particular employers.
Starting with a strong professional resume template is generally a good idea for most people who decide to go it alone. Experts in the fields of graphic design and human resources have contributed to a large body of knowledge regarding the effectiveness of particular resume layouts and looks, and a wide variety of templates which draw upon these conclusions are now readily available to those creating their own resumes. By beginning with such solid foundations, resume writers can be assured of their own efforts having all of the support they will need.
Many others, however, decide that it is best to seek more fundamental help. The best resumes of all are typically those crafted entirely by professionals who do nothing else, as these people have the time to study what works for particular job-seekers in ways that most others do not.
An executive resume, for instance, is going to have notably different requirements than that of a young professional just starting to climb the corporate ladder, even if the same people might be reading each. These two documents, far from simply being alike in listing experience, education, and skills, must convey fundamentally different things if they are to be of the desired service to their owners.
In addition to providing help with such basic concerns, expert resume writing services will also be able to show how to best polish resumes in order to hit the right notes for particular job openings. These smaller efforts will normally be based upon existing resumes, so job seekers can often obtain valuable help for relatively low and cost-efficient prices.
By subtly changing the focuses of resumes to ensure that they align as closely as possible with job requirements and other factors, resume consultants can give job hunters much better chances in competitive job markets.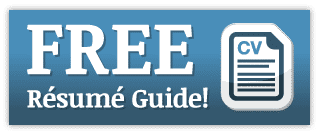 Fill Out the Easy Web Form Below for Your Free Résumé Writing Guide

We value your privacy and would never spam you.